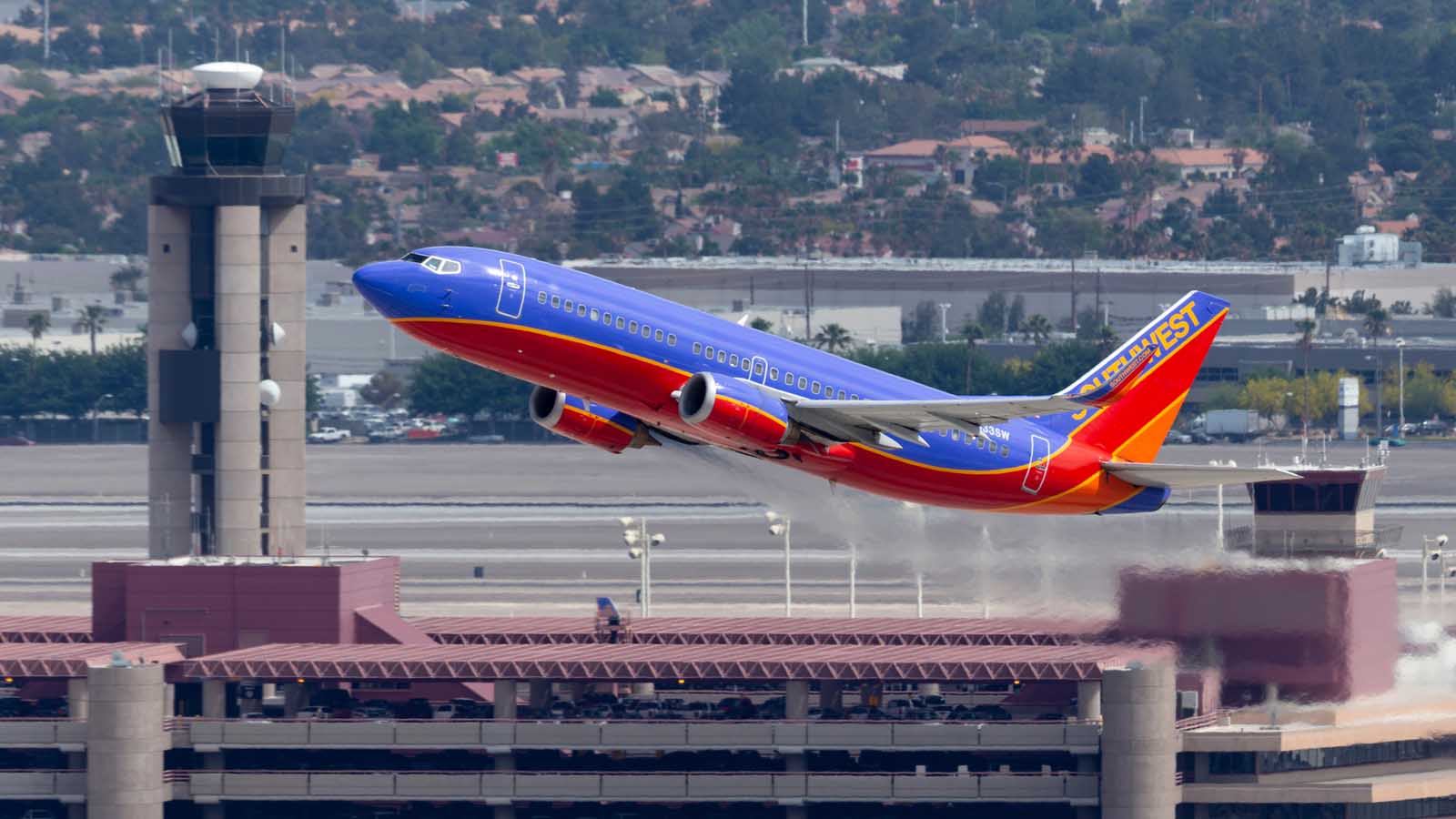 Stock LUV: Here's how much higher fuel prices are hurting the Southwest
Source: Ryan Fletcher/Shutterstock.com
Airline stocks are having a reasonably strong 2022. The industry, as measured by the US Global Jets ETFs (NYSEARC:JETS), is up 3.5% since the start of the year. That's way ahead of the stock market as a whole. There are positive catalysts for the industry, such as continued economic reopening and the recent lifting of the in-flight mask mandate. Yet many observers might have expected airline stocks to sell off given the massive increase in the price of crude oil and, by extension, jet fuel. How big of a threat is this actually though? I crossed Southwest Airlines' (NYSE:LUV) stock latest annual filing to shed some light on this issue.
It is important to note that historically, LUV stock has had a lower operating cost structure than traditional carriers such as American airlines (NYSE:AAL). It therefore has a slightly more proportional exposure to jet fuel than some of its peers. Either way, there should be lessons that apply across the industry.
In the early 2010s, the price of crude oil was around $100 a barrel, about where we are today. At that time, Southwest was paying an average of $3.25, $3.32 and $3.19 per gallon for jet fuel in 2011, 2012 and 2013. Jet fuel represented between 35% and 38% of Southwest's operating expenses in course of three years.
In 2014, the price of oil collapsed. 2015-17 was the era of very low oil prices. Southwest paid less than $2 a gallon for jet fuel each of those three years, and its percentage of operating costs spent on jet fuel dipped to just 23% each year. LUV stock earnings roughly tripled in the late 2010s, and lower fuel prices were a major driver. In 2020, thanks to the pandemic, the average jet fuel price plunged to just $1.45 a gallon and Southwest saw only 14% of its operating costs go to jet fuel.
However, oil prices have risen sharply since then. In the fourth quarter of 2021, Southwest was paying $2.25 a gallon for jet fuel and it was back at 22% of operating costs. Things are going much higher now though. Prices rose above $3 in many places and hit $7 at one point due to short-term shortages.
In the fourth quarter of 2021, with jet fuel at $2.25 a gallon, Southwest spent a total of $1 billion on jet fuel. If prices come in at $3 a gallon — which might be slightly optimistic given how much crude oil has increased — that would push Southwest's quarterly fuel spend to about $1.4 billion, or 1. An additional $6 billion per year in additional fuel expenses.
Before the pandemic, Southwest was a very profitable airline. It generated operating profits of $3.4 billion, $3.2 billion and $3.0 billion in 2017, 2018 and 2019 respectively. Against this backdrop, current oil prices could potentially consume between one-third and one-half of Southwest's normal profitability levels.
It's a blow for the company, but not the end of the world. And, of course, this only focuses on the cost side. As travel demand is currently rebounding strongly, Southwest and other airlines may be able to raise prices significantly and offset these rising fuel costs.
As of the date of publication, Ian Bezek had (neither directly nor indirectly) any position in the securities mentioned in this article. The opinions expressed in this article are those of the author, subject to InvestorPlace.com publishing guidelines.