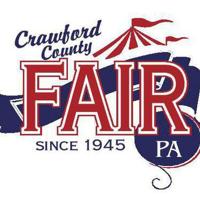 Crawford County Fair Board Approves Tiered Admission Price Structure for 2022 | News
HAYFIELD TOWNSHIP – The cost of entry to the 2022 Crawford County Fair will range from free to $ 8 – depending on the time and day itself.
The fair board approved the tiered admission price structure at its annual meeting Thursday night at the Hayfield Township Volunteer Fire Department.
Entrance to the fair is free on Sunday, August 21 – which is an installation and exhibition day for the fair, as well as the day of Darci Lynne's performance at 7:30 p.m.
While Sunday is not an official fair day, board chairman Dean Maynard said the board was opting for free admission to make it family day.
From Monday August 22 to Friday August 26, the fair will have free entry from 8 am to noon; an entrance fee of $ 5 from noon to 4 p.m. and an entrance fee of $ 8 from 4 p.m. to 9:30 p.m.
For Saturday August 27, the last day of the fair, entry is free until 10 am; then an entry fee of $ 8 from 10 a.m. to 9 p.m.
Daily admission for children 5 and under will be free, but members and leaders of 4-H and FFA will be charged $ 5 for a weekly bracelet. Members of 4-H and FFA previously enjoyed free admission for a number of years.
"We've had discussions with the leaders (4-H and FFA) and they understand," Maynard said of the billing for 4-H and FFA member passes due to rising costs. "Nothing is free, our expenses are astronomical."
Weekly public passes cost $ 30 each, exhibitor and vendor passes are $ 25 each and a volunteer pass is $ 10. The board said passes for exhibitors, vendors and volunteers will be monitored and enforced.
The board voted 7-1 in favor of the admission and pass structure, with Ryan Smith the only vote against. H. LeRoy Stearns, the ninth member of the board, was absent from Thursday's meeting.
Smith told the Tribune that the only reason he voted against the fee structure was because he wanted the $ 10 volunteer access fee refunded to the volunteer as long as the person had volunteered for some part of the time during the fair. Smith said the fair has more than 450 volunteers who help in various departments and capacities.
The $ 5 admission fee for the 2021 fair has been waived by Crawford County Commissioners and the Fair Board due to the lack of concerts or rides due to the pandemic. The fair had an entrance fee of $ 8 for 2014 to 2018, but was then lowered to $ 5 in 2019. There was no fair in 2020 due to the pandemic.
Keith Gushard can be reached at (814) 724-6370 or by email at kgushard@meadvilletribune.com.