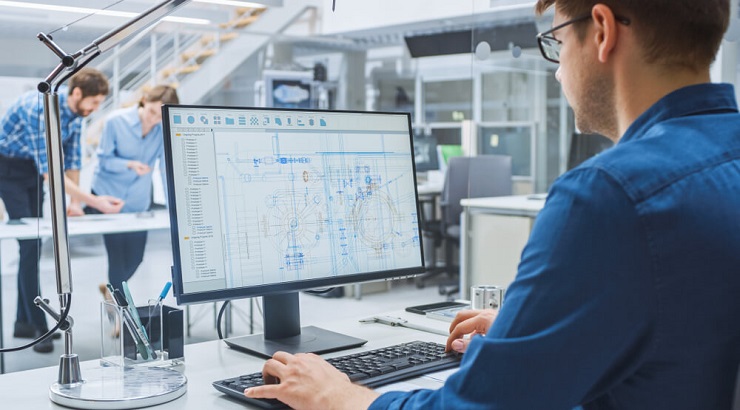 Construction Estimating Software | CK
Construction estimating software is a computer program designed to accurately calculate estimated costs associated with a proposed construction project.
Also known as contractor estimating software, these tools are especially important for large construction projects, where costs are difficult to estimate through calculations.
The cost of construction estimating software varies depending on the software provider as well as the features available. However, most software usually costs between $0 (free version) and $250 per month per user.
Single installation
Desktop or computer estimating software that requires a one-time installation usually costs more — from around $600 to over $5,000 — since you own the product for life. However, you may have to pay for software updates.
For those on tight budgets, you may want to try open-source (free) estimating software such as the highly-approved 2-Plan Team and Wanhive.
This software is accessible to everyone and can be adapted to their specific needs. However, open source software is limited in terms of functionality and hence it is advisable to purchase the tool from a vendor offering a full-service solution.
Here is the CK list of the top 10 construction estimating software.
1. ProEst
With excellent customer reviews and an A+ rating from the Better Business Bureau, ProEst is easily the best estimating software available on the market.
The software comes with cost estimating features, digital takeoff capabilities, and report or proposal templates to help users manage bids from different clients.
One of ProEst's unique features is its built-in customer relationship management tool that allows estimators to easily track customer information.
It also integrates with several construction management tools, including construction accounting and management tools, among others.
Some of the programs that integrate seamlessly with ProEst include Viewpoint, Procore, ComputerEase, Quickbooks, Premier, Foundation Software, Jonas, etc.
Also, the software is 100% cloud-based which means it can run on any desktop, laptop or tablet as long as there is an internet connection.
ProEst is one of the most expensive contractor estimating software, however, and some users find it difficult to create custom builds from scratch.
2.simPRO
This estimating software comes with a modern interface and a suite of field service management features, including estimating, scheduling, invoicing, accounting, and more, that meet the needs of contractors of any size. cut.
simPRO has a suite of estimating features, including labor calculations, assembly pre-builds, and a custom quote designer that automatically populates customer information.
It recently added take-off functionality.
The software allows users to maintain a detailed cost database – recorded as cost, sale price and markup – allowing for a comprehensive estimate for each project.
simPRO allows integration with Groundplan and PlanSwift take-off software.
However, its estimating functionality is not as good as that of other more comprehensive estimating software.
3. Wise estimate
Sage Estimating is by far the best construction estimating software for large companies, although it is designed for contractors and businesses of all sizes.
The main function of the software is to allow users to create accurate bids and cost estimates using data from their survey and BIM files.
Sage Estimating integrates with tools such as eTakeoff and PlanSwift – the two most popular products on the digital takeoff market, making it a perfect choice for companies already using a compatible tool.
The software also integrates with Autodesk's 3D modeling software to improve the survey process. Additionally, it allows users to quickly make detailed estimates by mapping 3D models to 2D project plans.
However, Sage Estimating is not cloud-based software, which means it must be installed locally on Windows operating systems. This can be quite limiting, especially for businesses that don't use Windows.
4. Clear estimates
Clear Estimates is easily the best estimating software for construction companies with small teams since the monthly fee depends on the number of users.
But even with many users, the web-based estimating and proposal generation software is quite affordable – with the Standard version coming in at $59 per month.
On the other hand, the Pro version costs $99 per month. The plan allows for the addition of more users at a cost of $9 per user per month.
RELATED: 7 Great Software for Construction Managers
Clear Estimates is designed for residential contractors and remodelers and easily integrates with Buildertrend, popular project management software, and Quickbooks, the most popular accounting software.
However, one of the drawbacks of Clear Estimates is its inability to integrate with as many third-party software as other construction estimating software.
5. Battery
Stack offers excellent estimation and take-off capabilities.
This software comes with cost codes, predefined assembly libraries, predefined material database and other features that make things easier for the estimator.
With its advanced calculation features and the ability to complete estimating and bid proposal features, Stack is highly recommended for contractors looking for calculation and estimating solutions.
6. ConEst
With excellent customer reviews and an A+ rating from the Better Business Bureau, ConEst is popular estimating software among electrical contractors.
The software offers a full range of solutions, including electrical surveying, tendering, estimating, as well as project management.
The vendor offers a diverse set of products: JobTrac for project management, SureCount for take-off, CE Cloud and Intellibid for estimating and bidding, and ConEst Electrical Formulas to enhance IntelliBid's estimating capabilities.
7. Buildxact
Of all the contractor estimating software on the market, Buildxact has the best user interface according to a recent survey by this publication.
The software comes with pre-built templates, price list imports, and built-in calculation functionality that improves the estimating process. Indeed, Buildxact claims that it can help estimators generate estimates five times faster than without it.
Buildxact offers surveying, accounting, project management, and scheduling tools, making it ideal for handling multiple construction management functions.
In terms of pricing, the entry level costs $149 per month for a single user and $59 for each additional user. The Pro version costs $249 per month for up to two users and $69 per month for each additional user.
The Teams version, designed for large enterprises, costs $399 per month for up to four users and an additional $79 per month for additional users.
However, the software does not support many third-party integrations and many reviewers claim that the tool is not as flexible as other estimating software.
8. Manufacturer trend
Designed for all sizes of trade contractors, home builders, remodelers, and commercial developers, Buildertrend is a popular estimating and tendering software with over a million users.
The cloud-based software, accessible from any device with a web browser, offers a remarkable suite of solutions for tendering, estimating, project management and more.
Buildertrend is quite affordable. The Core version starts at $99 per month, while the Pro version with additional features and integrations starts at $299 per month.
Estimators are required to make additional payments based on the type and amount of work undertaken on a monthly or yearly basis.
Buildertrend integrates with popular survey software such as eTakeoff, Square Takeoff, and Clear Estimates, allowing seamless sharing of data between it and these popular tools.
9.SmartBid
It's easily the best bid management software for general contractors.
Although it doesn't have surveying or estimating features, SmartBid is a powerful management tool for general businesses.
The software can maintain a database of contractors, send requests for quotations to contractors, compare contractors' offers, share project documents and track compliance of a contractor.
SmartBid has a portal that allows subcontractors to log in to view project documents and share information with the main contractor.
The software is priced according to the number of users and not the number of contractors authorized to connect to the portal.
SmartBid integrates with Stack for takeoff and estimation. It also works with Smart Insight for finding contractors and suppliers, AutoDesk BIM 360, Procore for project management, and Dropbox and Citrix ShareFile for file storage.
10. Sigma Estimates
This is great software with features and integrations that enhance the appraisal capabilities of architects, engineers, general contractors, and subcontractors.
The Pro version of Sigma Estimates includes features such as basic formula, area and resource estimation, product databases, price lists and reports.
On the other hand, the Enterprise version includes everything in the Pro version, plus more powerful tools for estimating and budgeting, better customization and reporting capabilities, and support for more file types. digital.
The Pro version starts at $121 per user per month or $96 per month for an 18 month license. The Enterprise version costs $177 per month for a single user, which drops to $142 per month for users who sign up for an 18-month license.
Sigma Estimates does not come with an integrated calculation tool, but it integrates with PlanSwift – one of the best calculation tools – using Live Link technology in real time.
It also integrates with Autodesk's Revit and BIM 360, allowing professionals to start estimating directly from 3D models created in Autodesk without having to download and move files between computer programs.
Read more…